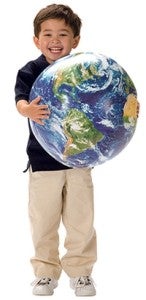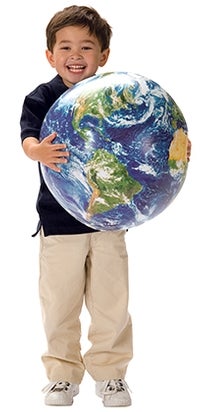 Greener thinking saves the planet and companies all across America are making good on their promise to recycle more and help the big push towards a greener planet. That means educational carpet companies must do their bit as well, and Carpets for Kids is committed to doing our best to stop our old carpets going to landfill. All our carpets are recyclable and, more than that, we make it easy and cheap for you to recycle them.
Carpets are Tough to Recycle
One problem that faces recycling professionals is the fact that carpets are very tricky to separate out into their composite parts. A carpet isn't just a piece of fabric made of fibers. Often, there are different types of fiber within the carpet with different properties which must be separated out. That's before you even consider the backing and any inert fillers that have been used. Carpets are so tough to recycle because they require a lot of effort – but that effort is worth it when you consider that these recycling systems have stopped millions of pounds of carpet going to landfill sites across America every year.
What Do Recycled Carpets Become?
Like all recycled products, educational carpets have a huge variety of lives beyond the recycling center. You might be astonished at some of the uses manufacturers have found for old carpet fibers. What about your old classroom carpet being used in composite lumber or roofing shingles or automotive parts? If that sounds impressive, it's only the start. Companies are becoming more innovative year by year, so there's no telling what your recycled carpet may become in the years to come.
Recycling Your Carpets for Kids Area Carpet
We know that recycling something like a carpet can seem like a mammoth task for you, and we know that you've already got a lot to do. That's why we've put together this short video demonstrating how you send back your carpet easily. The recycling process can be broken down into a few steps:
Locate your recycling center via this link
Receive bag for shipping
Roll up your carpet using the method demonstrated in the video
Ship using the address label (click here)

Carpets for Kids
c/o Recycling Center
1140 O.G. Skinner Dr.
West Point, GA 31833
As you can see from the video, actually getting the carpet ready for shipping is literally a two-minute job that could really help the planet.
What Does it Cost?
Carpets for Kids will handle the recycling costs for your educational carpet – all you have to do is pay the shipping fees to get it to the center. This is a great saving on your part when you consider that carpets can cost between 5 and 25 cents per pound to recycle and the average weight of a carpet is 4 to 5 pounds per square yard. At Carpets for Kids, we're committed to helping our planet and helping our customers – you get the carpet to us and we'll take care of the rest.
Sound good? Find out more on our recycling pages and see what else we're doing to keep green.