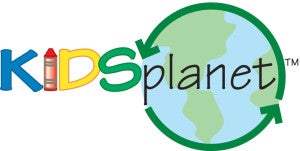 Green Label Plus: All Carpets for Kids® carpets meet the CRI's Green Label Plus certification, the most stringent testing standard in the industry.
All our Carpets are Recyclable!
All our eco friendly carpeting can either be recycled back into carpet fiber or be recycled and used in making other plastic materials like car parts.
At Carpets for Kids, we help keep our planet green by reducing landfill waste. We send our unused production scraps and damaged goods from our Georgia facilities to a nearby recycling center. Since June of 2007, we have recycled roughly 1,312,000 pounds or 656 tons of material.
How can you stop landfill waste? It's easy; all of our carpets are Recyclable! Just roll up your old CFK carpet, locate your nearest recycling center on our website, and ship. For more details, visit our recycling page.
Eco Friendly Carpeting Practices at Carpets For Kids®:
We Use renewable power from PGE: Green Source. 100% of our monthly usage in our corporate office is offset with renewable resources. Our power comes from approximately 50% new wind, 40% geothermal  and 10% biomass (wood waste) power.
Our catalogs use 100% Soy ink. Soy-based ink is more environmentally friendly. It also improves the life span of the printers, makes it easier to recycle paper, and is more economic in the long run.
All our catalogs are printed on FSC certified paper.
Carpets for Kids® not only recycles their carpet waste, but they encourage employees to recycle their office waste:

Paper
Plastic
Aluminum
Cardboard