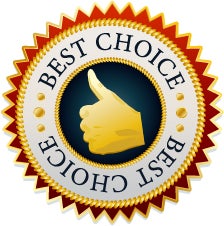 Any purchasing decision, particularly when you're buying on behalf of a school or organization, must balance quality with value for money. Educational carpets are no exception to this rule. If you shop for value alone, you might find that the quality isn't sufficient. This obviously leads to faster decay over time and that "value" purchase turns out to be costly. There are some elements that we at Carpets for Kids believe set us apart from our competitors. Here are just a few of them.
Colorfastness – What's the point in having a carpet designed for use by kids if the color will run the moment it gets wet? That seems counter-productive to us! Yes, we recommend treating our rugs with the utmost care, but our carpets are tough enough to deal with frequent use by kids.
Green Label Plus – You might not have heard of the CRI's Green Label Plus certification, also known as the most stringent standard for testing in our industry. It's a measure which keeps track of chemical emissions in a bid to ensure indoor air quality. When you're dealing with children, looking after their health is incredibly important. That's why we're delighted that Carpets for Kids continues to hold the Green Label Plus standard.
Recyclability – As well as protecting the health of children, it's also critical for companies like ours to take some environmental responsibility. One of our initiatives has involved sending damaged goods and any unused material from production to a nearby recycling center, enabling us to recycle over 1.3 million pounds of material in ten years. Along with that, we're delighted to offer a recycling service for carpets that have reached the end of their life. You can return the carpet to us, paying only the cost of shipping, and we'll take it from there. Here's how.
KIDply Backing System – Some of our competitors make such a show of their carpet designs that they neglect to make a fuss about what's on the back of the carpets. Unfortunately, that can mean that the backing system for the carpet is inferior. What's the point of having a beautiful rug when it will wrinkle, crease, and even fall apart under the slightest pressure? Carpets for Kids use our patented KIDply Backing System, which is much stronger than its closest rival. Our carpets don't wrinkle and lie flat – how fantastic!
Warranties – Not only do we ensure that our warranties are wide-ranging enough to meet our customers' demands, they're also listed very plainly on our website. We believe that information must be accessible, so we ensure that you can find out in a few clicks which warranties your product is subject to. For example, we offer a warranty on our carpets that guarantees it will not wear more than 10% by abrasion when used appropriately. You can find out more about warranties in the section devoted to it on this website.
Fire Specifications – Once again, we've ensured that you can make an informed decision about the safety of your classroom by listing all the relevant fire specifications on our website. Your school or organization's safety officer can easily find all the information they need, including the printed reports. That's part of our commitment to making all relevant information available to our clients in an accessible way.
Proudly Made in the USA – Carpets for Kids are proud to be an American company manufacturing and supplying our carpets from our facility in Georgia. Every bit of our work, from raw materials through to printing and finishing, is all done in North America. We're proud to be supporting local economies and it means we can say that we're with our carpets every step of the way.